We sound especially nice outside on balmy sunny afternoons, at garden parties, summer festivals and fetes, wedding afternoons, beer festivals, pub gardens, little venues and theatres, and The Albert Hall of course..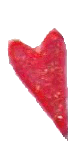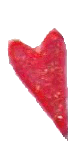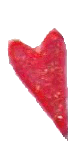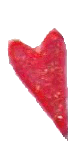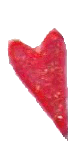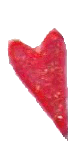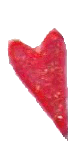 Yes!! Gigs 2022
​
Saturday & Sunday 14th & 15th May 2022
Weird and Wonderful Wood
We're delighted that this fantastic event is back!
A specialist art and craft event with a difference, and a highlight on our calendar. Music all day on both days from us and other great performers. It really is the best family day out ever!! So much to see!
Come very early to beat the queues, stay all day and make the most of it. We can't wait!!
The event is Sat 10.30am till 6pm, Sun 10.30am till 5pm.
We play at 1pm on the Sat, and 10.30am on the Sunday.
www.weirdandwonderfulwood.co.uk
Haughley Park, Wetherden, nr Stowmarket, Suffolk IP14 3JY
Wednesday 1st June 2022
Banham Barrel
We're delighted to be returning to The Barrel. This is a very popular regular showcase evening with diifferent performers every time. This one features us and several other performers. From 8pm. Free entry.
The Appleyard, Kenninghall Rd, Banham, Norfolk NR16 2HE
​
Thursday 16th June 2022
Bury St Edmunds Beer Festival
Barrels of fabulous beers and us!
We're on from 5.30pm till 6.30pm.
The festival runs from 14th till 19th June
St Edmundsbury Cathedral, Bury St Edmunds, IP33 1LS
tickets on the door or from burystedmundsbeerfestival.com
​
Sunday June 26th 2022 Private Event
​
Saturday 9th July 2022
The Bush Inn, Shimpling, Suffolk IP29 4HU
Book a table for dinner and make a night of it.
The pub is under new ownership and looking to host more live music - come and support it!!
01284 828257
​
Saturday & Sunday 16th & 17th July 2022
Strumpshaw Tree Fair
A trip back to the Albion tree fairs of old with a celebration of wood crafters, artisans and very talented people. Music all day both days, workshops, interesting stalls, beer tent! We love this event so much. Come early, stay all day & make the most of it. 10am till 5pm.
Strumpshaw Steam Museum & park, Old Hall Road, Norwich NR13 4HR
​
​
​
​
​
​
​
​
​
​
Over the years we have played at Cambridge Folk Festival, The Cavern Club, The Albatros (Wells-next-the-Sea), Finsbury Park Festival, Ely Folk Festival, The Quay Theatre (Sudbury), BAAFest in Northumberland, Bury St Edmunds main festival, as well as the Christmas Fayre, and various folk clubs and a whole host of venues, beer festivals, weddings, parties and events too numerous to mention...
Locally in Suffolk, we regularly play at Ickworth Park Woodfair (15 years+) and Weird and Wonderful Wood event in Haughley Park.