Fronted by singer/songwriter Daisy Windsor, The Floozies blend acoustic guitar with saxophones, flute and exquisite harmonies from Paula Appleton, and bodhrán / percussion from Sue Szymanski; to create their unique mesmerising jazzy folk songs.
They were formed in 2004 and play mainly original material, as well as some traditional and contemporary folk songs.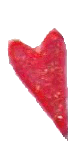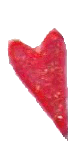 Daisy Windsor
(Earth Mother Extraordinaire)
plays acoustic guitar, sings, and writes most of the Floozies songs.
She was one half of duo Wytchazle, and performs as a solo singer songwriter. Keep an eye on your cakes when she's around- but only if they are gluten free!
Paula Appleton
(was Welham, she got married!))
plays alto and soprano saxophones, flute, and sings.
She performed with Telephone Bill and the Smooth Operators, and now also plays with her folk quartet Portfire. She will be particularly engaging with your children at gigs!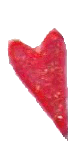 Sue Szymanski (Suzie Floozie) plays bodhran, cajon, djembe, and hand percussion various.
She also plays with Bophouseblue - a jazzy blues trio, and The Liz Taylor Quartet (aka CBT!) She also teaches bodhran one to one & in small groups. Look out for her classic MG in the summer months!